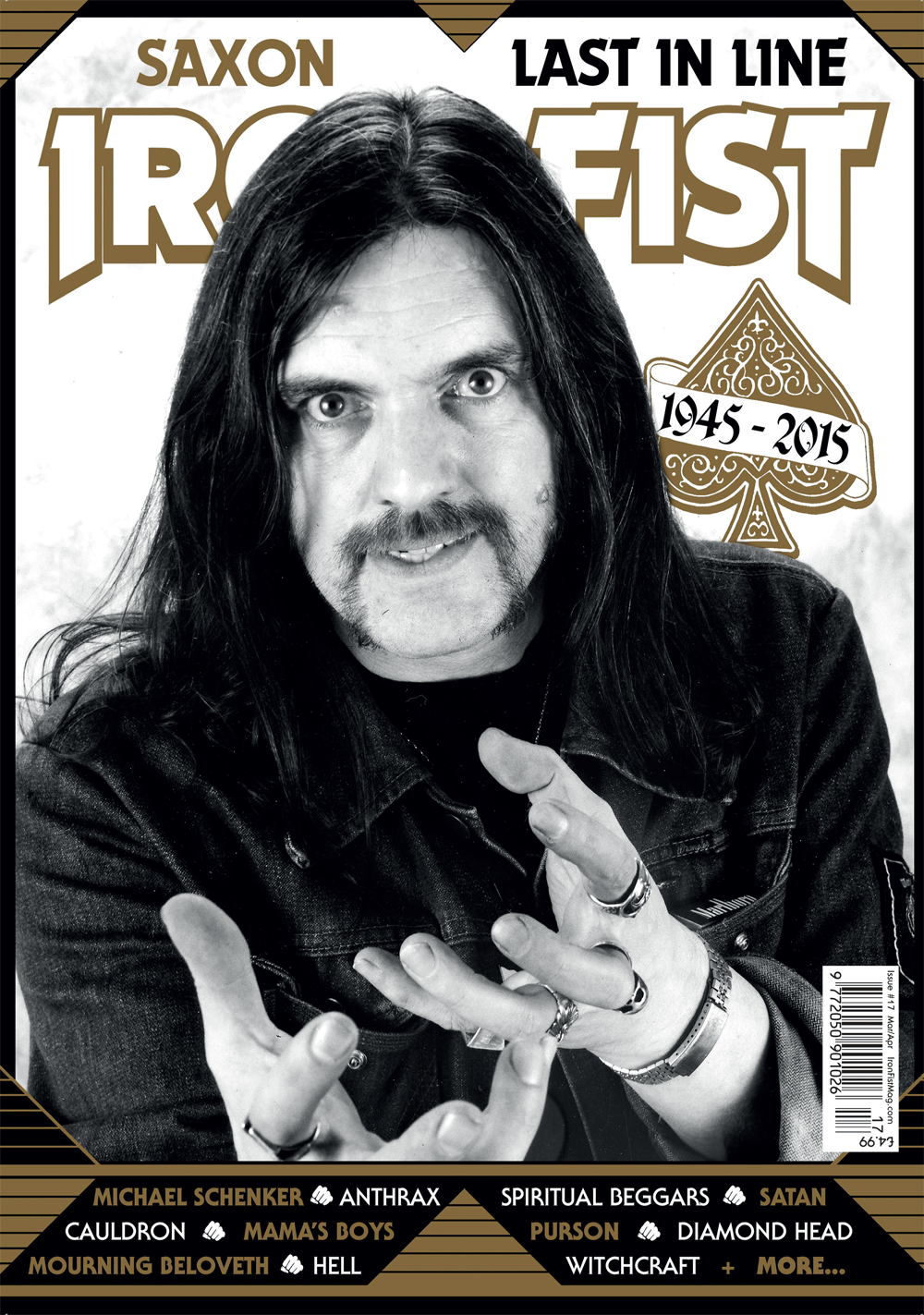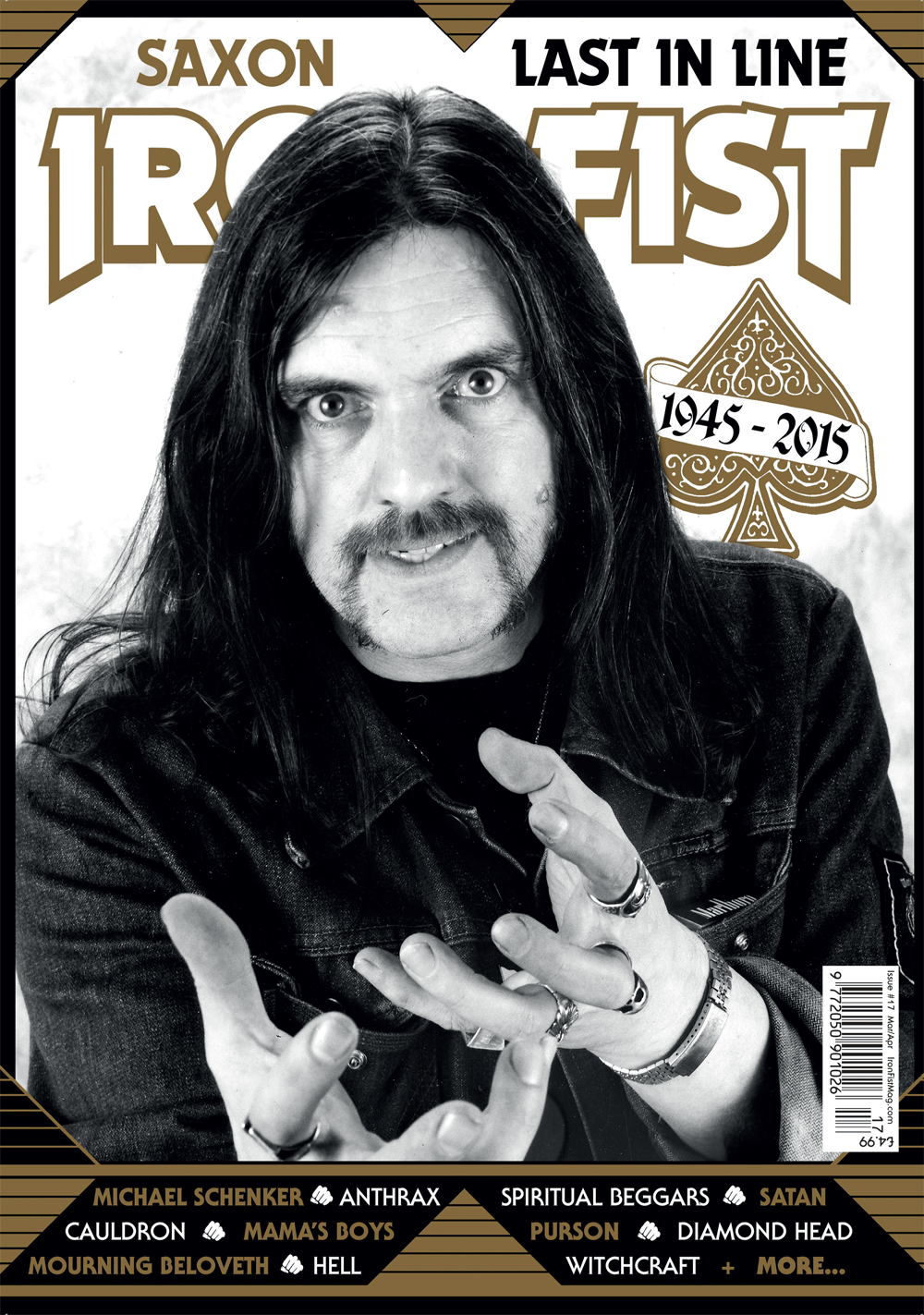 Issue 17
£6.50 - £8.50 / Sold Out / On Sale
It's been a difficult time for heavy metal of late. We knew he was sick but Ian Fraser Kilmister, with that indomitable spirit, wouldn't let us, his fans, down. Recording albums and playing live right up until the end, it's as if we knew the day would come but neither he, nor us, would accept that crushing fate.
For weeks there seemed like an outpouring of collective grief. Even when the godlike Bowie and then the rock of which so much of heavy metal is built, Jimmy Bain, passed away it all got caught up in this exhausting wave of despair.
Doing a new issue of Iron Fist felt meaningless; we were named after a Motorhead song and now Motorhead was no more. While every other magazine poured over the details of Lemmy's life, we wanted to mourn the band as well as the man and through our haze turned to the only person we could think of, Jase Of Spades from the blog 366 Days Of Motorhead to help us both with our office playlists and tribute. In this issue he reminds us of the many albums, live recordings and rare tracks that the 'Head have left as their legacy.
The news of Lemmy's passing from cancer still sinking in, I got the boost I needed from Big C survivor Vivian Campbell, who even when discussing the passing of his bandmate from the same disease, remained ever hopeful about his personal battle. We also spoke to Mourning Beloveth, Saxon, Purson, Ketzer and so many more bands in this issue who reminded us that Motorhead's spirit lives on.
Featuring in depth interviews with Michael Schenker, Mama's Boys (who had their own tragedy at the hands of the wretched cancer) and a trip down the memory lane of the East Midland's heavy metal scene of the '80s with Hell, Sabbat and Wytchfynde, as always with the bands featured in Iron Fist they have taken that punk-soaked power of Motorhead into their own arsenal, while some have taken Lemmy and co's attitude while forging down their own musical path. However, no matter who we featured in this issue, what it proved was that we can mourn Motorhead, we should mourn Motorhead but that what they gave us was eternal, and that is inspiration.
Iron Fist 17 will also be available digitally for all you victims of the future







OR PURCHASE PRINT VERSION FROM DROP DOWN BELOW