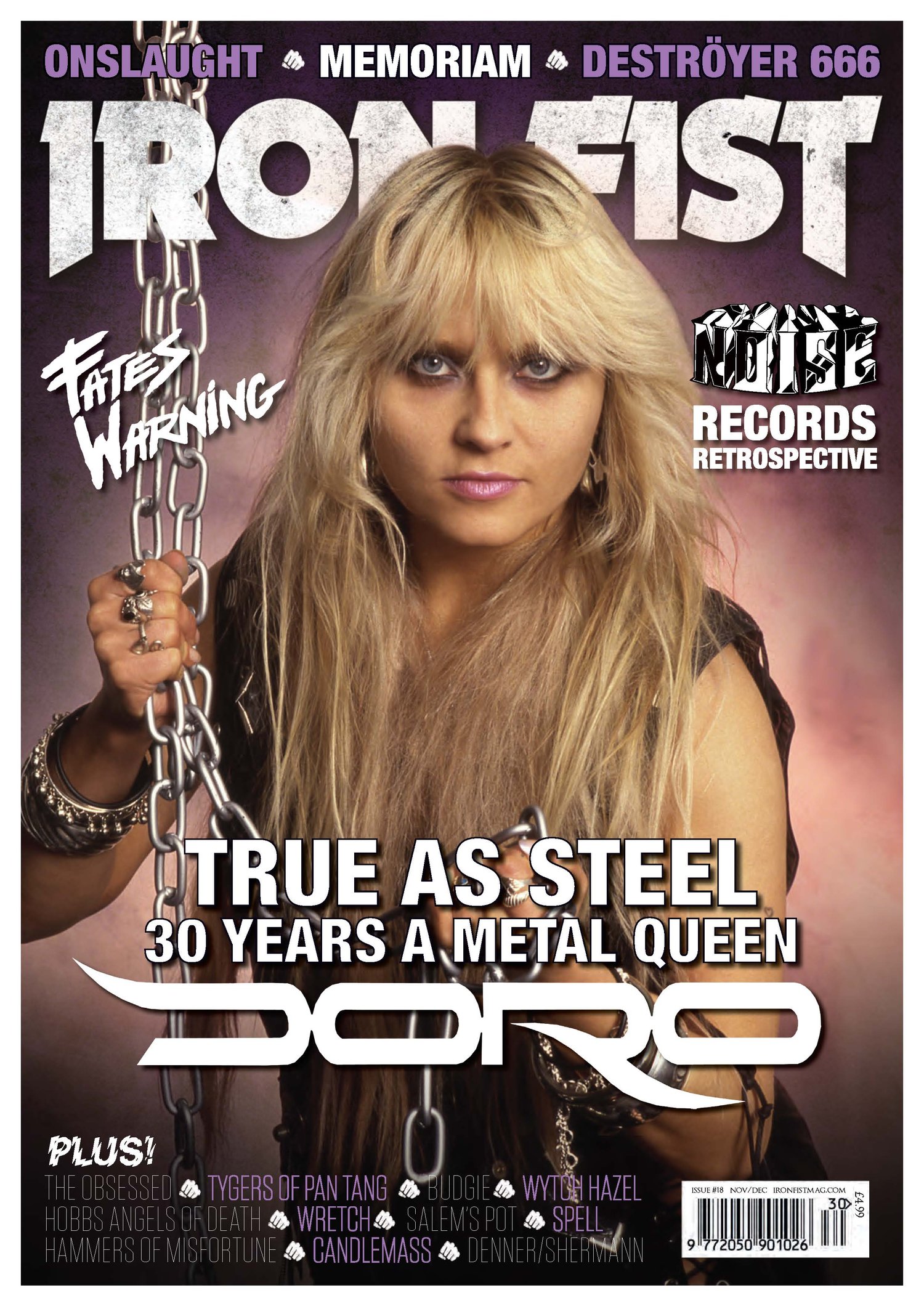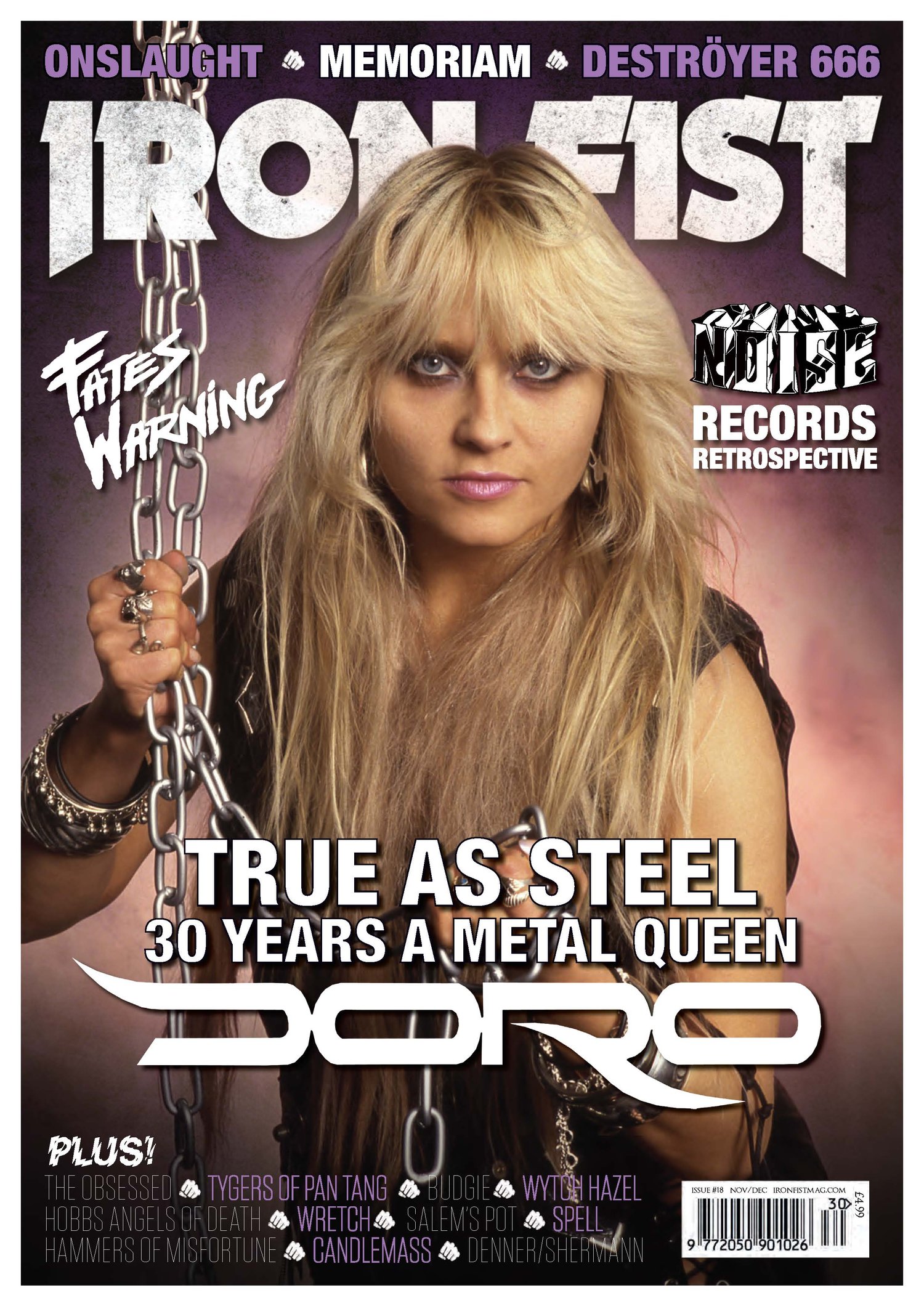 Issue 18
£6.50 - £9.50 / Sold Out / On Sale
It may seem like aeons since our last issue but we're back and raring to go and continue our indulgence in all things denim, leather and everything in between! Heavy metal will never die! Patience is a virtue and we hope you'll be rewarded with the enjoyment everything in these 100 pages will bring.
The Queen of metal, Doro graces our cover to celebrate her 30th anniversary in service. And as well as our chat with Ms Pesch, this issue features some of the most revered bands including the ultimate power trio Budgie, the UK's longest serving thrash band Onslaught, a retrospective look at one of Germany's best metal labels, Noise Records and a welcome return to Aussie underdog Hobbs Angel Of Death.
Staying Down Under, we talk to the notorious Destroyer 666 about how wildfire is needed to create a new underground and Annick Giroux heads beneath the Southern Cross in her regular World Downfall column. We also launch a brand new regular section, Pictured Life, that casts a well -deserved spotlight on some of the great cover art artists from the world of heavy metal, kicking off with a close look at the latest coffee table book featuring art from Timo Ketola, Welt and Dave Patchett.
We talk to the twin masterminds, Michael Denner and Hank Shermann behind Mercyful Fate's legendary guitar sounds, we visit my homeland Wales and investigate the metal scene that grew out of the land of the Dragon, and Iron Fist wouldn't be complete without a heap of brand new bands that continue to fly the flag for the music we all know and love, such as Spell, Wretch, Salem's Pot, Sumerlands, Wytch Hazel, Worshipper and Vandallus.
There's more; we look back to the making of Fates Warning's 'Awaken The Guardian' as it celebrates its 30th anniversary, catch up with NWOBHM legends Tygers Of Pan Tang as they release a brand new, self-titled album and find out what kept Hammers Of Misfortune busy between albums.
We also find out all about Memoriam, the new band from ex Bolt Thrower members, Candlemass' Leif Edling shows us around his Black Sabbath collection and Wino reveals the story behind the recent resurgence of The Obsessed.
Enjoy the issue, keep your eyes peeled on our new website www.IronFistZine.com and our social media.
Keep in touch and we'll be back before you can say 'Up The Irons'!