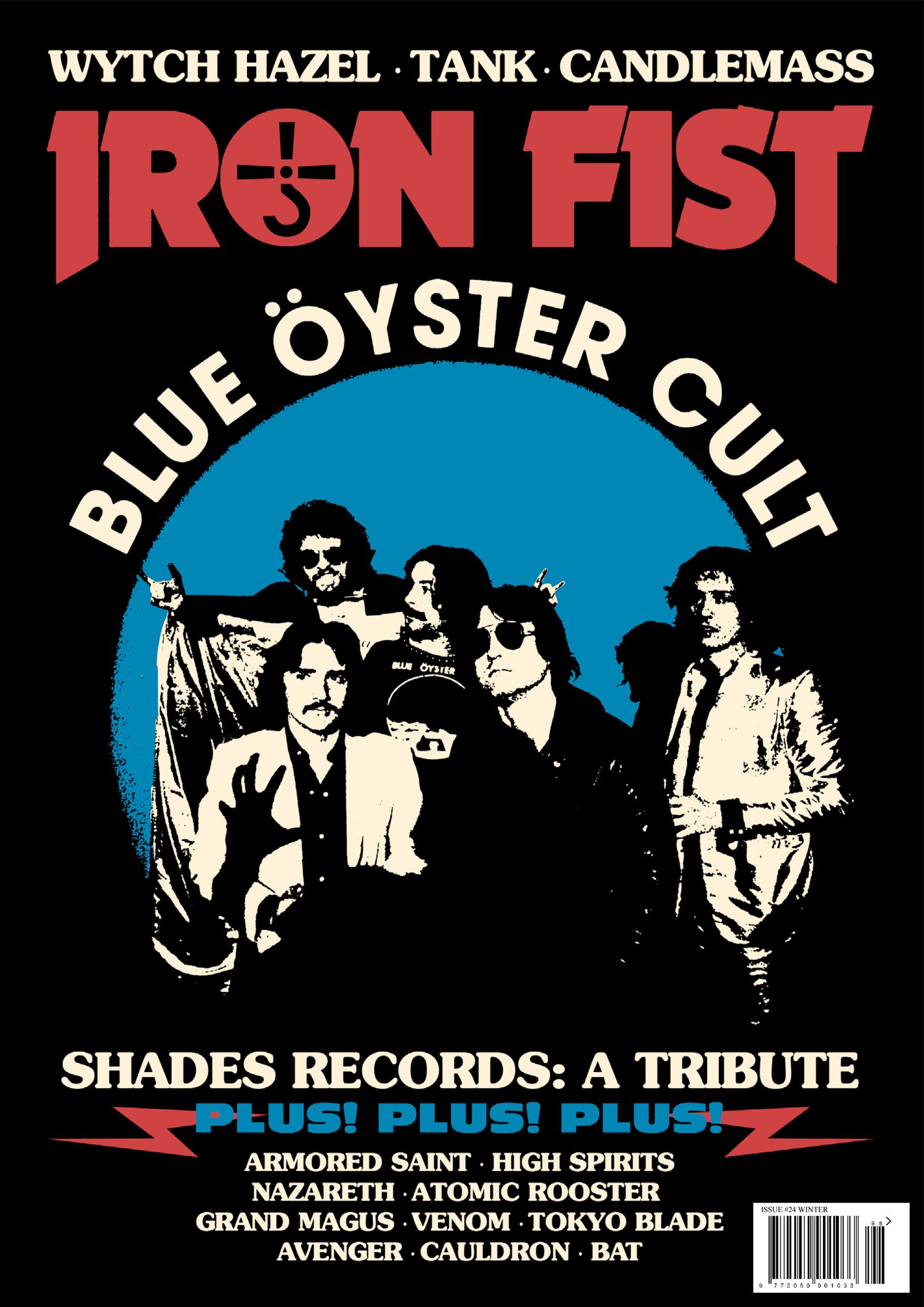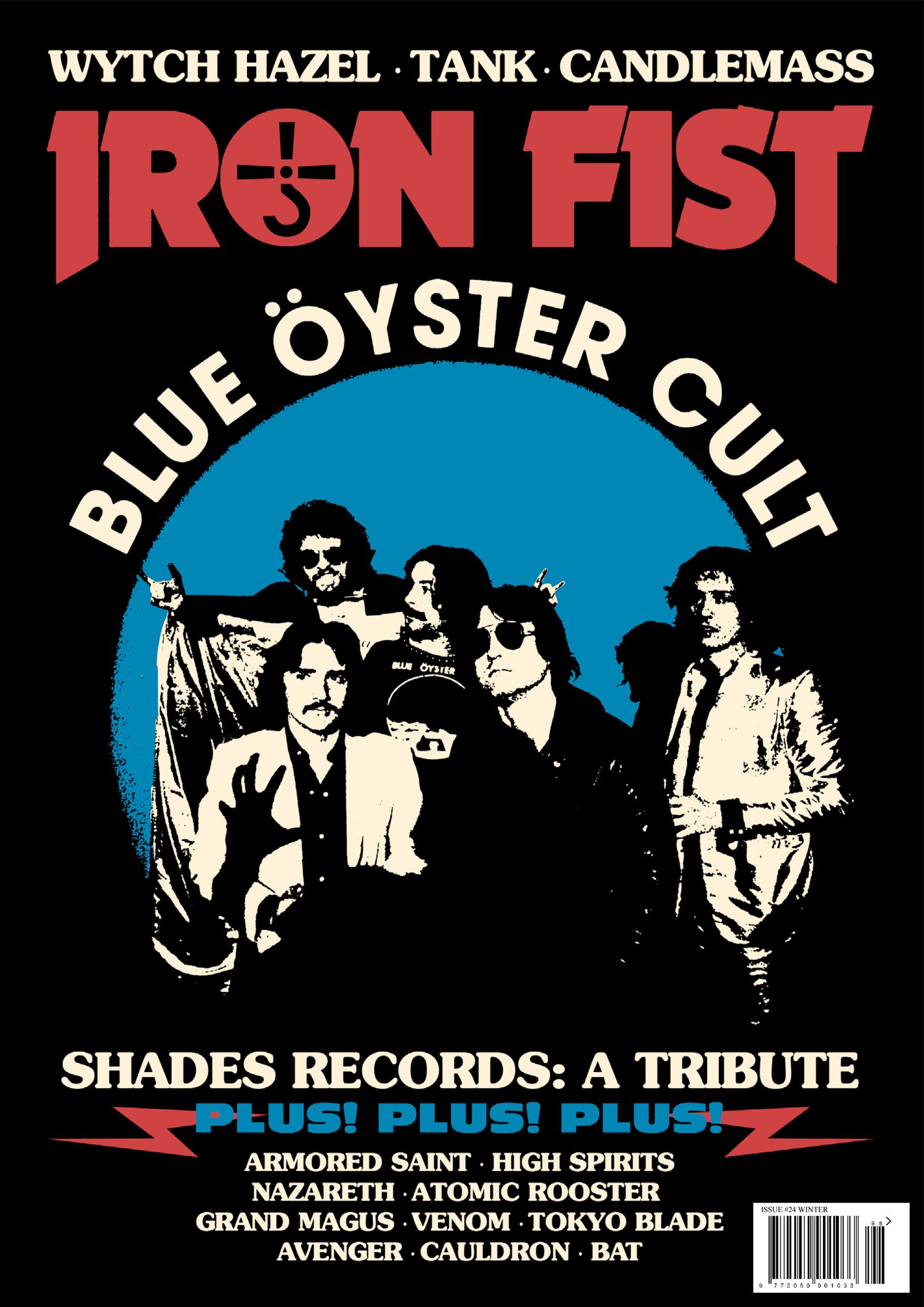 Issue 23 Career of Evil
£7.99 / On Sale
We're not sure whether you've noticed, but 2020 hasn't been the easiest year to negotiate. Yet rather than affecting our resolve one iota, this has only made us more determined than ever to carry on the chronicling the glorious and never-ending continuum of heavy metal through the ages. With that in mind, we're very happy - at long last - to present another Iron Fist for your delectation. Rest assured there's no danger of the rivetheads who run this magazine running out of sounds to raise our pulse and get our dandruff flying, and thus putting this one together has been an almost indecently exciting experience
Who better to have on our cover than a legendary band who've kept their strange flame alight an entire half century now, through all of manner of trials and travails: Blue Oyster Cult.  We chat to sage wizards Buck Dharma and Eric Bloom in a quest to tackle the band's enduring charm, their uncanny allure and the fact that against all odds, reason or logic they've just making killer records well into their seventies.
Reflecting the fact that our passions extend across all of that half-century, we have Electric Wizard's Jus Oborn waxing lyrical on the joys of Atomic Rooster, not to mention meeting up with early '80s pace-setters like Algy Ward's Tank and Tokyo Blade. Elsewhere, as always we're equally thrilled to be digging into heavy metal's tales of lore and talking to the modern-day bastions marking out its future - there are features to be had here on the Soho denim and leather mecca that was Shades and the proto-kvltist Xeroxed gold of Slayer Zine. Yet we also chat to mighty modern day warriors like Grand Magus, Lizzies, Bat, High Spirits and Wytch Hazel, bringing mayhem and magick anew from diverse inspiration. 
We travel back to the mystical realm of the '80s when some of the most stubborn advocates of the metal faith - mighty arcane forces like Virgin Steele, Manilla Road and Cirith Ungol - were sharpening their steel in the US and toiling largely uncelebrated in the dungeons in a way that would result in formidable cult status decades later, and also chat to Michael Whelan, he whose sleeve art formed part of that elusive mystique. Yet back in the here and now we travel to Canada to deal with a thrilling scene going on right before our very eyes, thanks to the likes of Metalian, Spell, Starlight Ritual and Occult Burial. 
To paraphrase the timeless eloquence of Manowar, here at Iron Fist we've all got hearts made of metal, and our blood is molten rock - if we don't hear the sound of metal, we go into shock. No shock tactics to fear here at Iron Fist, as we stubbornly keep the flame alive against all adversity, and would be delighted if you care to join us.